Find A Provider
Search our online directory to find
a provider or contact us below.
Caring For Your Heart
Comprehensive heart care services
from compassionate providers.
Emergency Care
When You Need It
Be prepared and know where to go
when you need medical care fast.
Diagnostic Imaging
We offer a full range of imaging services to provide
patients with diagnostic and therapeutic services.
BYRD REGIONAL HOSPITAL COVID-19.
The administration and staff of Byrd Regional Hospital would like to thank you, our community, for your mighty show of support during this COVID-19 pandemic.
This is a challenging time, however, you have risen to the occasion. You have reached out to us with many acts of kindness and donations. Our hospital family absolutely feels your love and support.
We are well aware that there are many of you praying for us and our patients. Monday evening many of you gathered in the parking lot to offer support and prayers, and for this we are thankful.
Trying times bring people together, and we are confident that the people of Vernon Parish will continue to be united with us here at Byrd Regional Hospital in our effort to keep our community safe and well. Again, thank you so very much for all of your support.
From the Administration and Staff of Byrd Regional Hospital
BYRD>COVID19
The idea that an ounce of prevention is worth a pound of cure is no more true than with breast health. While self-examination is recommended for all women, Byrd Regional Hospital also offers a variety of diagnostic services that can help identify breast issues before...
KALB News recently wrote a story about a Byrd Regional Hospital's patient.
Louisiana-based health system purchases LifePoint Health's facilities in Ville Platte, Eunice and Minden SHREVEPORT, La. (July 31, 2018) — Allegiance Health Management (AHM) has finalized the purchase of three hospitals in Louisiana from subsidiaries of Tennessee-based LifePoint Health: • Mercy Regional Medical Center of Ville Platte• Acadian Medical Center (a campus of Mercy Regional) of Eunice• Minden […]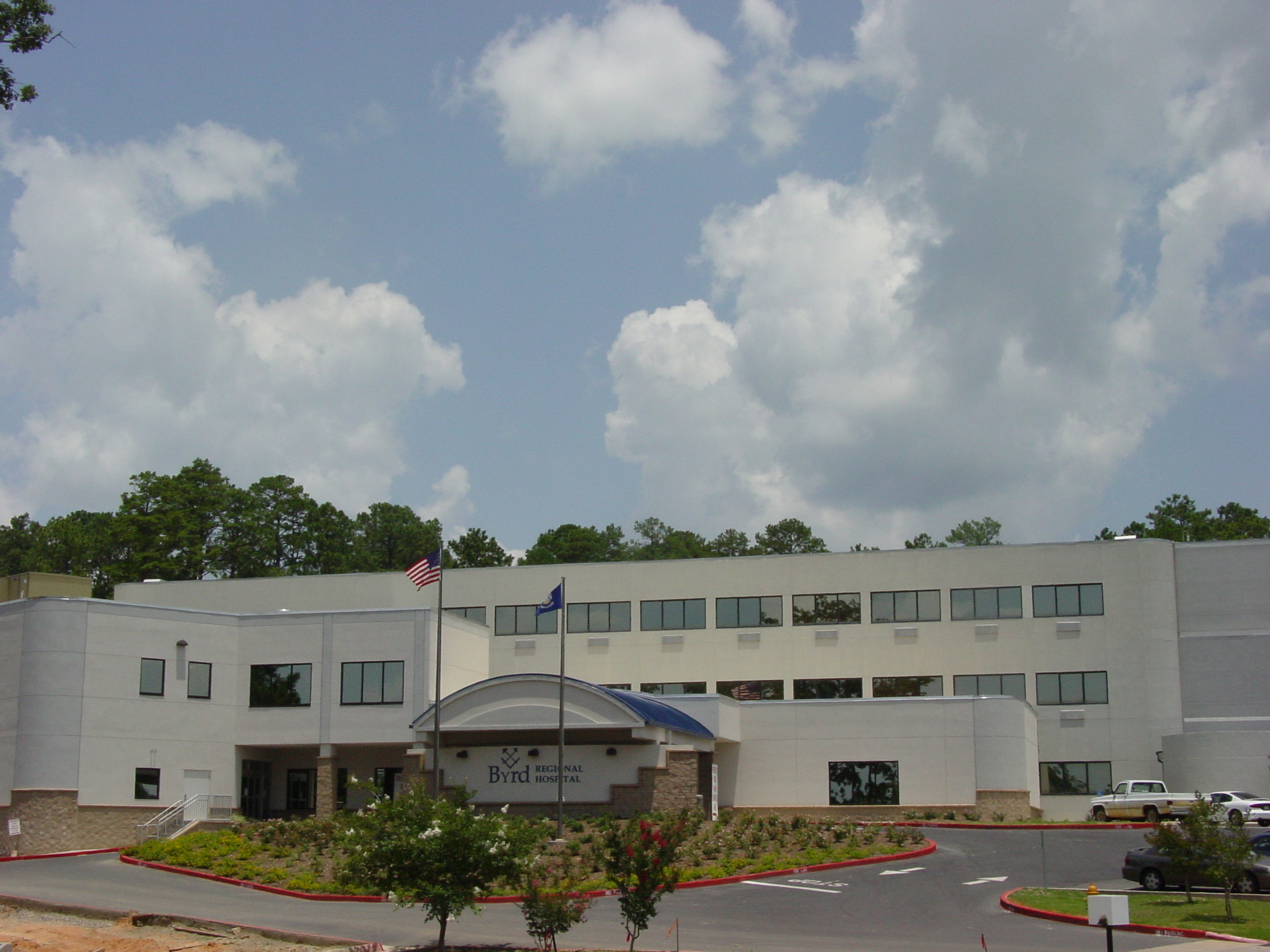 Byrd Regional Hospital is a 60-bed facility with 35 doctors on staff. We believe that caring individuals have the power to provide great care. We provide:
Cardiac care
Diagnostic imaging
Heart care
Orthopedic services
Outpatient services
Pediatric care
Rehabilitation services
Women's health services
Your doctor will design a customized health plan to meet your specific needs. You can trust us to provide the right treatment so you can maintain a healthy, active lifestyle.
The Main Street Department is a part of the National Trust for Historic Preservation Main Street Approach. Founded by a four point approach and eight guiding principles, the purpose of Leesville Main Street is to foster a sense of community and promote development in the Main Street area.
The department promotes communication and cooperation between members of the Friends of Main Street association and the City of Leesville department. It acts as the business advocate for Leesville Main Street, and acts as the force to improve, promote, and unite the area.