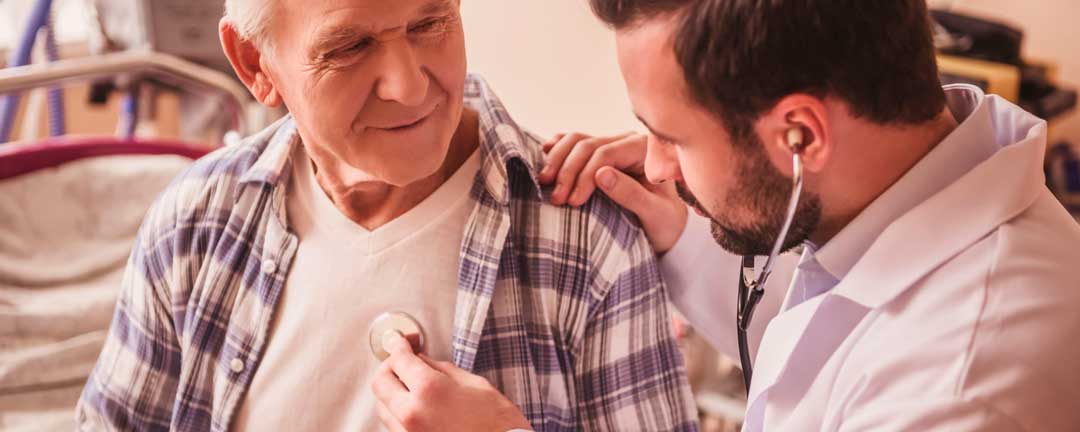 Heart care at Byrd Regional Hospital focuses on the functions and disorders of the heart and its connected circulatory system. According to the American Heart Association, 84 million people in the U.S. suffer from some form of cardiovascular disease, affecting blood flow throughout the body. Cardiovascular disease can lead to heart attacks, strokes or other serious complications.
Taking good care of your heart can help reduce your risk of developing heart disease that leads to a heart attack, stroke or other serious complications. Our cardiac care teams provide complete heart care services – from helping you create a heart-healthy lifestyle to performing potentially lifesaving procedures in emergency situations.
Byrd Regional Hospital takes a multidisciplinary approach to your heart care, meaning your treatment involves a broad range of specialists from many different areas. Multidisciplinary teams may include a cardiologist, hematologist, nurse, respiratory therapist, medical technologist, dietician, physical therapist, and others who are trained to work together to diagnose, treat and monitor a patient's heart condition. These medical professionals collaborate to provide complete and personal care based on the specific health, diet and exercise needs of each patient.
OUR AWARDS:
American Association for Respiratory Care's Quality Respiratory Care Award
American Heart Association designation – "Get With The Guidelines" Coronary Artery Disease Hospital
OUR SERVICES:
Blood Gas Analysis – a test that measures oxygen in the blood
Cardiac Catheterization Laboratory – procedures include inserting a small, hollow tube into a blood vessel to measure the pressure within the heart's chambers
Cardiac Education/CPR Programs
Cardiac Ultrasound
Echocardiogram – a test using ultrasound waves that allows doctors to see how the heart functions
Electrocardiogram (EKG) – graphs that show changes in electrical activity produced by the heart
Electroencephalogram (EEG) – detects abnormalities in the brain
Holter Monitoring – measures and records the heart during normal activity over the course of one to several days
Intensive Care Unit
Nuclear/Stress Tests – measures a patient's heart and lung activity during exercise
Pulmonary Function Tests – noninvasive diagnostic tests that provide feedback on lung function
Sleep Studies – records brain and body activity during sleep to diagnose sleeping disorders
Vascular Studies
HELPFUL RESOURCES:
A Better Kind of Heart Care: Our New Cath Lab Can Help
Look Inside Your Heart: What to Expect From Cardiac Catheterization